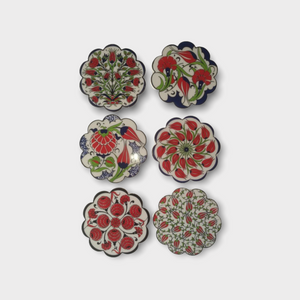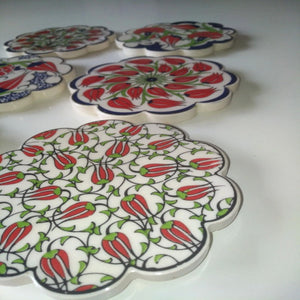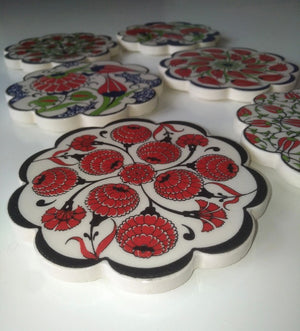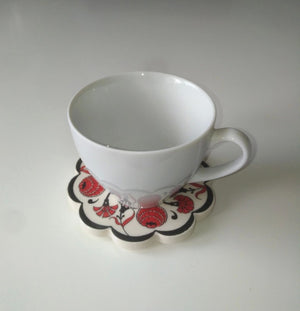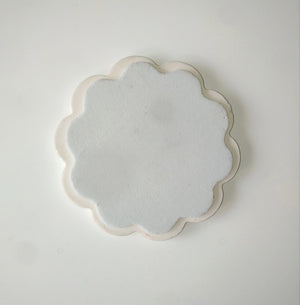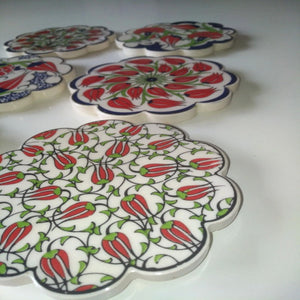 Set of 6 ceramic coasters from Turkey
Set off 6 hand painted ceramic coasters, in the shape of a flower.
There are 6 different flower patterns. Under the coater is a foam base so no scratches on your table!
Details: 

Origin: Turkey
(12 x 12  cm/ 4.7 inch.)
Patterns may vary.
Ships worldwide.
Fairtrade product