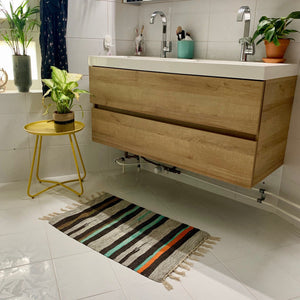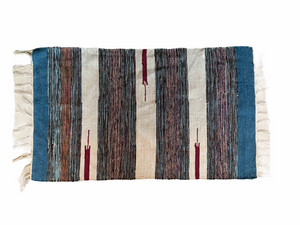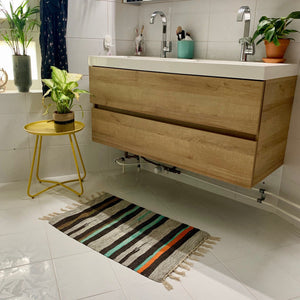 Rugs, handwoven from Philippines
Beautiful handwoven tasseled rugs from Philippines 
This rug is handwoven on a pedal loom. The artisans wash, cord and make the cotton into yarn with they dye with homemade dyes, they make from natural ingredients.
Great as a bathroom rug. 
Details: 
Origin: Phillipines
50 x 80 cm/  20 x 31.5 inch
Ships worldwide.
Fairtrade product: By buying this item you are helping keep the Pilipino tradition alive.