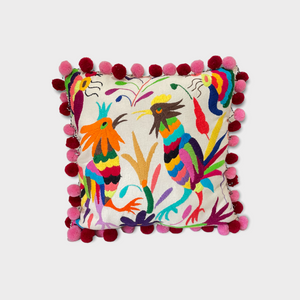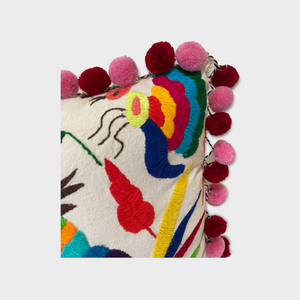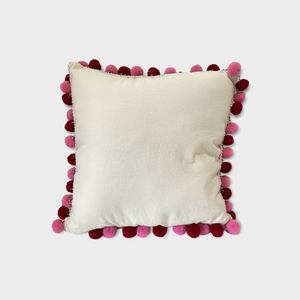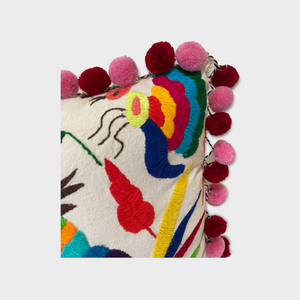 Otomi square throw pillow, pink pompom
Very Exclusive, Otomi throw pillow. With big 2 coloured pink pompons along the sides.
This fabric is very unique and hand-embroidered by the native Otomi people from Hidalgo, Mexico. The Women of the Otomi are famous for their finely 'blind stitch' technique. The fabric often features traditional bird, animal and flower motifs in bright natural dyed cotton tread against a background of rustic, environmentally friendly and non-toxic cotton, called 'Manta' They say the motifs are inspired by the wallpaintings on the rock formations in that region.
Details: 
Origin: Mexico
Pillow is filled with Polyfill cotton
35 x 35 cm/ 14 inch
Can be washed in machine, in side out on delicate program.
Ships worldwide.
Fairtrade product: By buying this item you are helping keep the Otomi tradition alive.