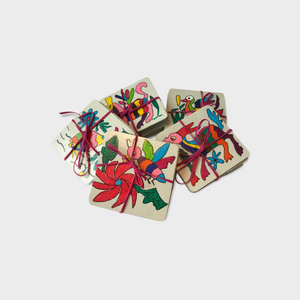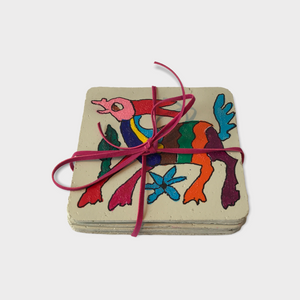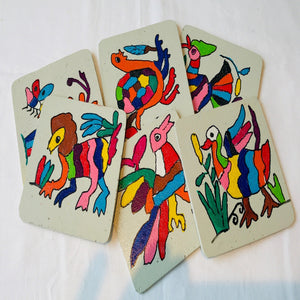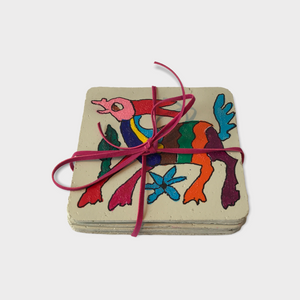 SALE Otomi coasters made from cork, set of 6
Set of 6 Otomi coasters, made cork and hand painted with Otomi figures.
Featuring traditional bird, animal and flower motifs in bright colours against a background of rustic, environmentally friendly and non-toxic cork. They say the motifs are inspired by the wallpaintings on the rock formations in that region.
Details: 
Origin: Mexico
(12 x 12 cm/ 4.7 inch.)
Patterns may vary.
Ships worldwide.
Fairtrade product: By buying this item you are helping keep the Otomi tradition alive.