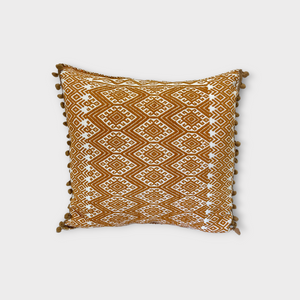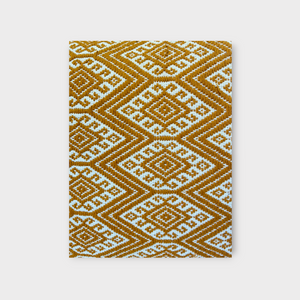 Mexican pillow, hand embroidered from Chiapas
Beautiful hand made San Andres pillowcase depicting the ancient universe design which originated from the Maya Capitol of Yaxchilan, Chaipas. Made on a backstrap loom using virgin sheep's wool introduced by the Spaniards in the 16th century.
Details:

Origin: Chiapas
42 x 42 cm/ 20 inch
Material is 100% natural wool. Machine washable.
Ships worldwide.
Fairtrade product: By buying this item you are helping keep the Chiapas tradition alive.