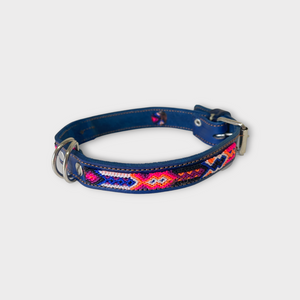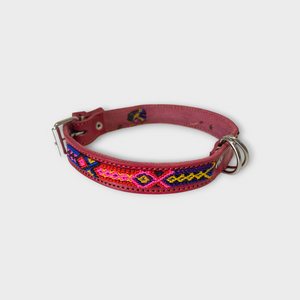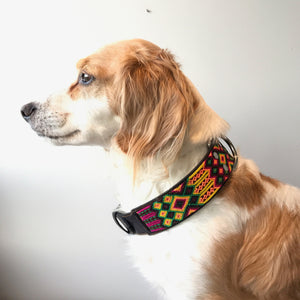 Leather and Macrame dog collar from Chiapas 45 (small)
Artisanal dog collar, hand made bij Mexican Artisans.
Collar is elaborately made with high-quality colorful material, with a unique design. Finished with soft but durable leather. Your pet friend will look so handsome in with these collars.
Details:
Origin: Chiapas, Mexico
Neck size: 35-39/14-15 inch
Ships worldwide.
Fairtrade product: By buying this item you are helping keep the Mexican tradition alive.