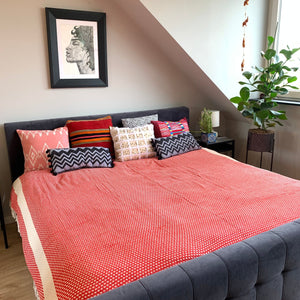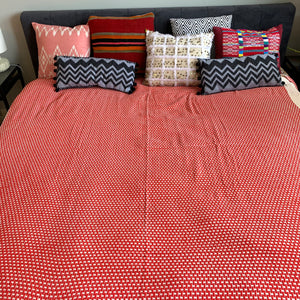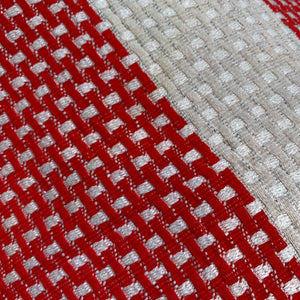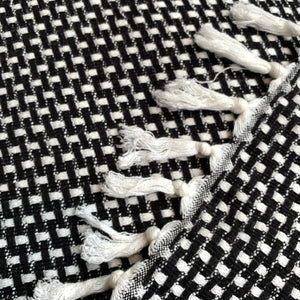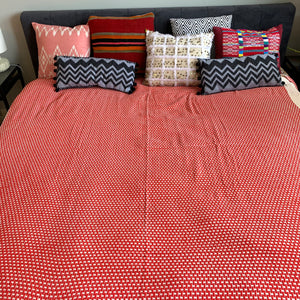 Kingsize Berber blanket/ Bedspread SQUARE
100% cotton blanket, handwoven on a traditional loom by Berber woman from Morocco. Red base with white stripes. Heavy Quality Moroccan blanket with fringe on 2 sides. Can be used as a bedcover or a throw on a sofa.
Details:
Origin: Morocco
Kingsize 200 x 240 cm/ 78.7 x 94.5 inch
Care: Machine wash on cold.
Ships worldwide.
Fairtrade product: By buying this item you are helping keep the Berber tradition alive.