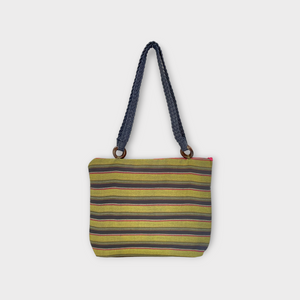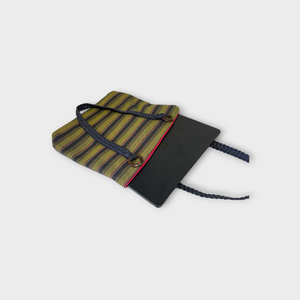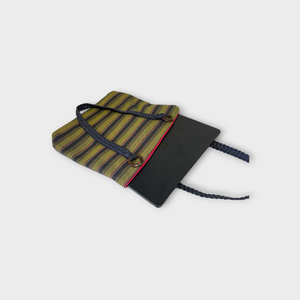 Inabel laptop bag, handwoven from Philippines
Inabel laptop bag. Handwoven from the Philippines. With blue leather straps.

Suitable for 13 inch laptop.
The green and blue striped pattern represent the sky and the earth. The pattern is interlaced with pink and white, depicting fertility and growth.
Handwoven on a traditional loom with natural dyed yarn, in traditional patterns turned into contemporary elegance from the Cordillera Region in the Philippines.
Details:
Origin: Philippines 
27 x 33 cm/ 10.5 x 13 inch (total length incl. strap 58 cm/ 23inch)
100% natural cotton
Ships worldwide.
Fairtrade product: By buying this item you are helping keep the Cordillera tradition alive.