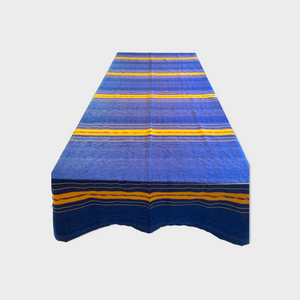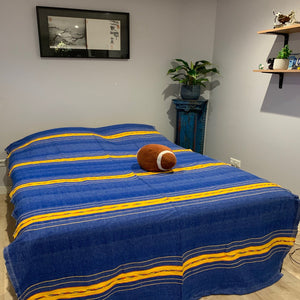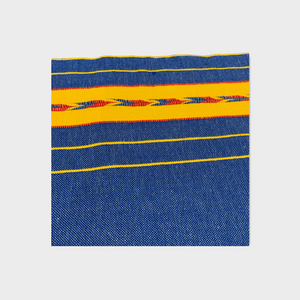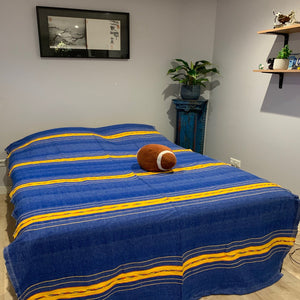 SALE Handwoven tablecloth/blanket from Michoacan, Mexico
Beautiful Blue/yellow striped bedspread from Michoacan, Mexico.
Can be used as tablecloth or bedspread.
Handwoven on a loom.
Details:
Origin: Michoacan, Mexcio
150 x 260 cm / 59 x 102 inch
machine washable.
Ships worldwide.
Fairtrade product: By buying this item you are helping keep the Mexican tradition alive.