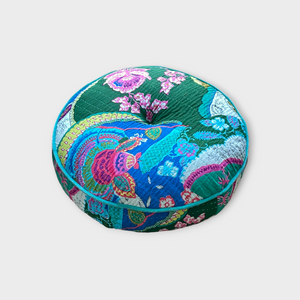 Big Round floor pillow, handmade from India (pouf)
Beautiful big round pillow, hand made by local people from Mumbai.
Heavy Quality Indian pillow.
Details:
Origin: India
O 50 cm/ 20 inch and 14 cm/ 5.5 inch high

Care: Machine wash on cold.
ships worldwide.
Fairtrade product: By buying this item you are helping keep the Indian tradition alive.