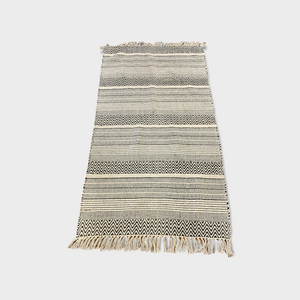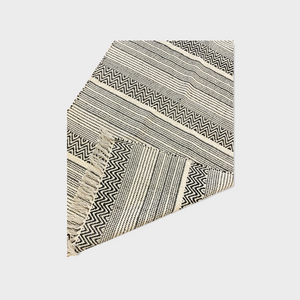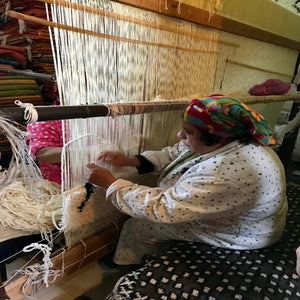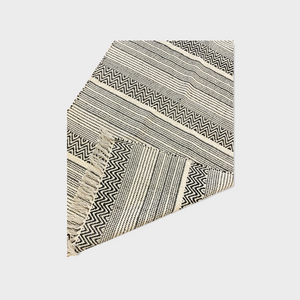 Berber Rug, handwoven from Morocco
Carpet, handwoven on a loom by women from Morocco with sheep and camel wool and coloured with vegetable dye. Using century's old handcrafting technics.
Details:
Origin: Morocco
91 x 152 cm/  3 x 5 ft
Care: Hand wash.
Ships worldwide.
Fairtrade product: By buying this item you are helping keep the Berber tradition alive.