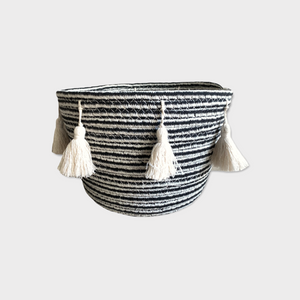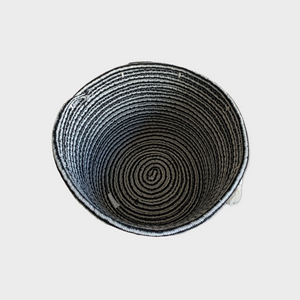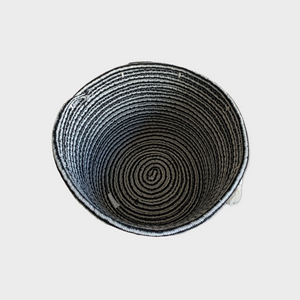 Basket from the Philippines
Black and white basket with white tassels around the sides. Handwoven in de Philippines.
Abaca is one of the indigeneous crops found in the Bicol region in the Philippines. It is considered the strongest among natural fibers. We made sure that a quality utility can be made without compromising te style, artisty and craftmanship of the Bicol artisans.
This abaca rope basket can be used as a storage bin, table center piece, wood basket or even as a hamper.
Details:
Origin: Philippines 
0 23 cm/ 9 inch and 18 cm/ 7 inch high
100% natural Abaca
Price for one. Ships worldwide.
Fairtrade product: By buying this item you are helping keep the Bicol tradition alive.